The workshop will be held at the Thermal Margaret Island Health Spa Hotel. The hotel is situated on beautiful the Margaret Island, the quiet leisure paradise in the heart of Budapest and a stone's throw away from the bustling life of the Hungarian capital.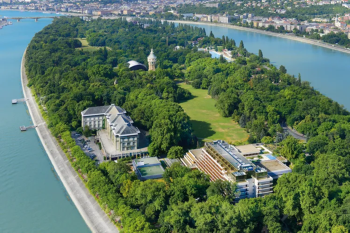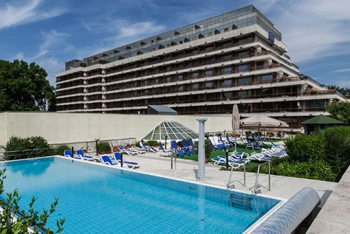 By March 31, the workshop participants can book a hotel room at the early bird rate of €140. For questions please contact the hotelroom reservation manager Mrs. Szilvia Turay via szturay@hu.ensanahotels.com.
More information about the hotel can be found via this link.
How to get there?
By train
Budapest-Keleti is the main international train station in the capital. From there it is a fourty minute ride by public transport to the hotel.
By plane
Fly to Budapest Airport (BUD) which is located to the south east of the center of the capital. From there it is a one-hour ride by public transport or taxi to the hotel. When taking a cab, make sure to use the official licensed services at the airport.